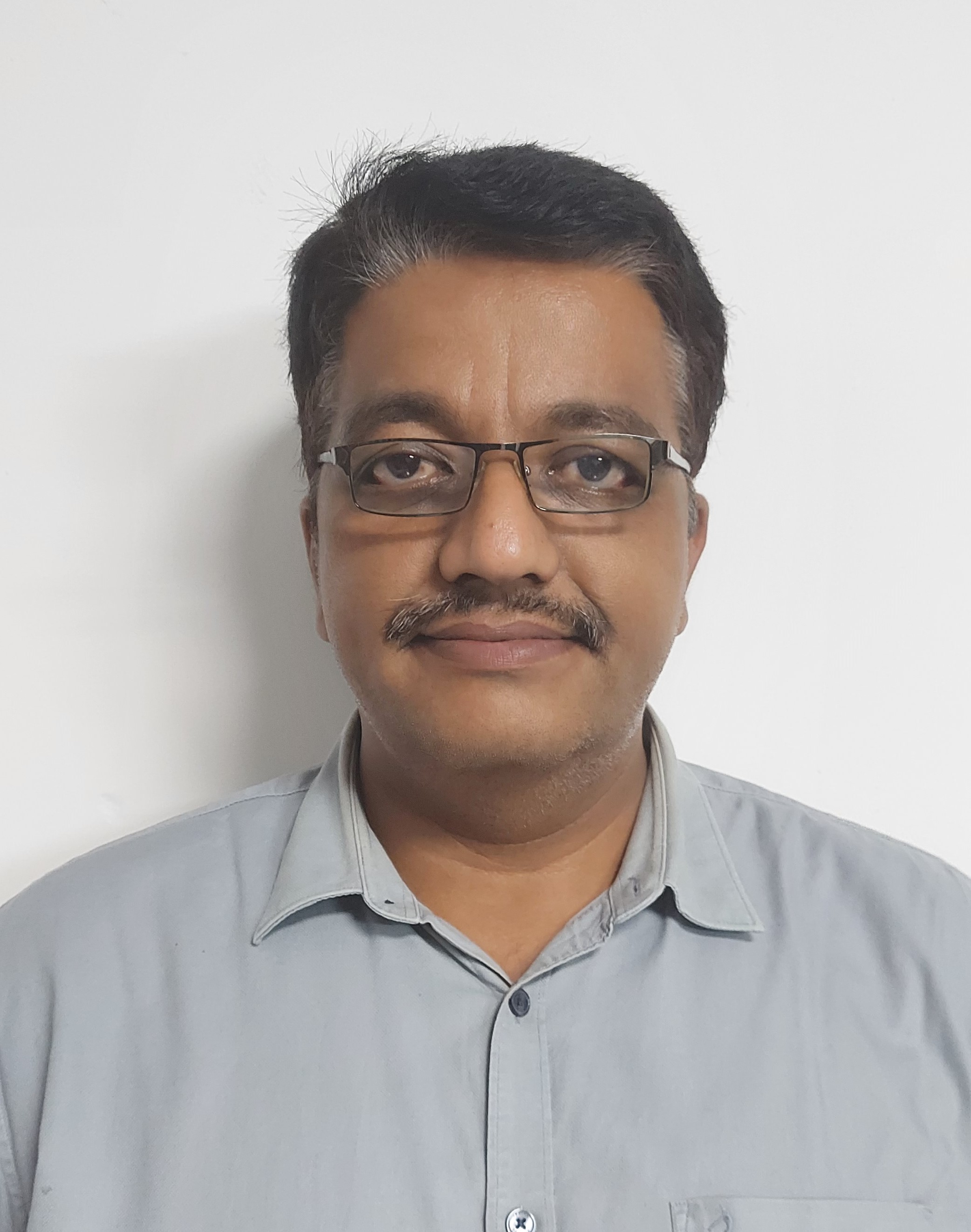 Dr I R Krishnam RajuPrincipal
B V Raju College
Bhimavaram
Dr. Raju is passionate in solving real world problems using projects in science and technology. He has 2 Patents and 14 international Research papers. He delivered more than 15 lectures as resource person in FDPs/Guest Lectures in science colleges and engineering colleges in the area of Cloud Computing and Optimization of Databases.
Dr, Raju designed a new programme named "Happy Computing" for Government School children's of class 4th to 8th standards to inculcate Problem Solving Skills from childhood by customizing the content from code.org and scratch.mit.com
Dr. Raju is member of Academic Calendar Committee of Adikavi Nannaya Univeristy, Rajahmundry since 2020. He is also member in Board of Studies of KGRL College. He is also member in Panel of Examiners for Project Viva Voce in JNTU Kakinada, Andhra University and Adikavi Nannaya University.
He believes students will get knowledge through interactive sessions with more activities. SVES has VEDIC (Vishnu Educational Development and Innovation Center) under the esteemed leadership of Sri. K. V. Vishnu Raju, Chairman, which is in-house teacher training college which makes the teacher as best teacher by adapting latest pedagogy techniques and also behavioral aspects to handing the students in class room. VEDIC is also a finishing school for students to learn advanced concepts with respect to industry perspective,
Inspiring Quotes
Real education enhances the dignity of a human being and increases his or her self-respect. If only the real sense of education could be realized by each individual and carried forward in every field of human activity, the world will be so much a better place to live in.
Your body is a weapon and consider it very strong. Consider your mind to be very strong as only with strong mind and body you will be able to cross the ocean of life. Have strong faith in yourself, your body and mind.
If we want to reach real peace in this world, we should start educating children..
Management